Thinking of finding an alternative to cigarettes and wanted to give vaping a try but having a hard time finding the right vaping device? Then keep reading as we review the top 10 E-Cigarettes in Australia to help you find the right one.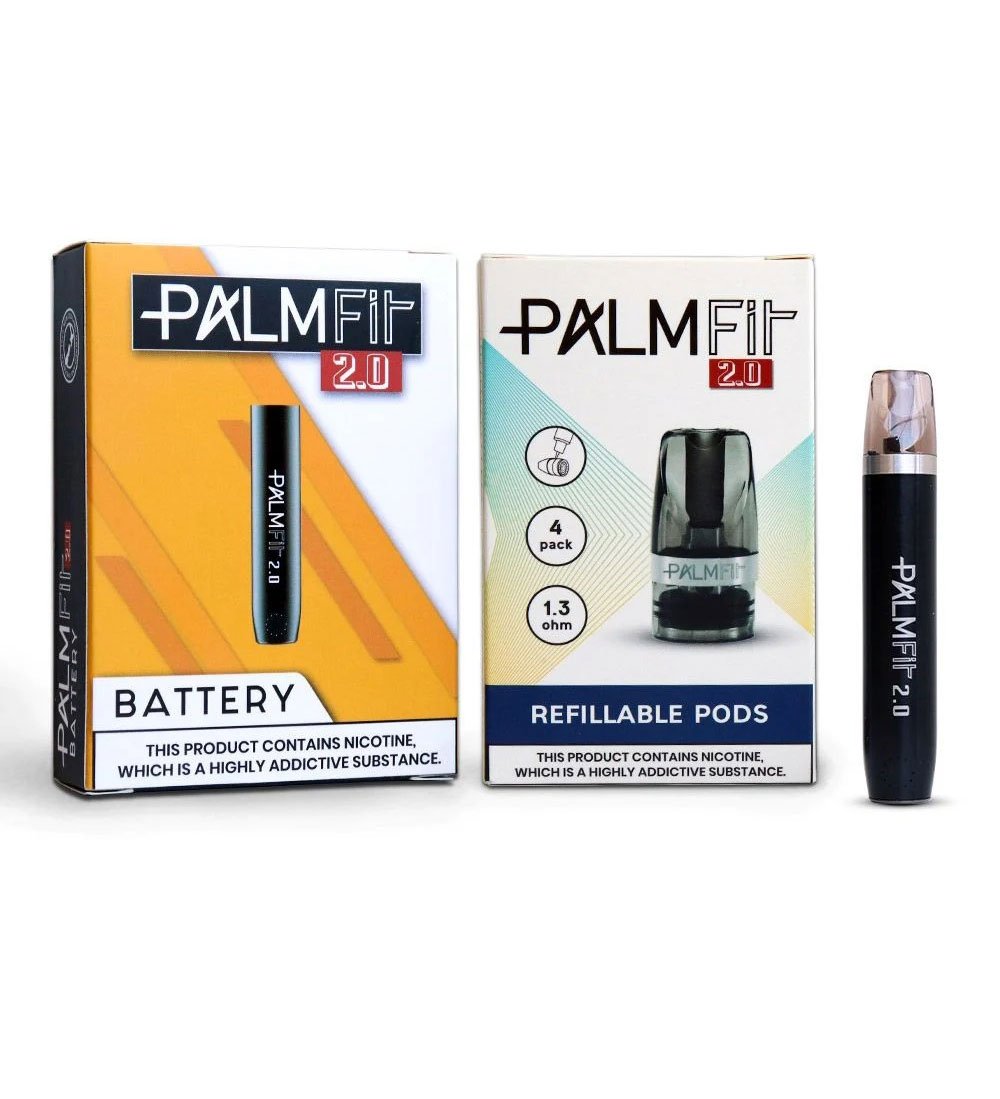 Palm Fit 2.0 Open Pod System
The Palm Fit 2.0 Pod Vape Kit is now here. Featuring a larger 650mah battery and stainless steel body with refillable pod and backwards compatible with the original Palm Fit replacement pods - all this while maintaining true to its name to perfectly fit into your Palm.
The Palm Fit 2.0 Pod System is equipped with refillable pods that will allow you to open doors to unlimited flavours and nicotine options. Although it is equipped with refillable pods, it can also be used with pre-filled replacement pods that are convenient, hassle-free & mess-free (pre-filled pods also come in a range of amazing premium flavours).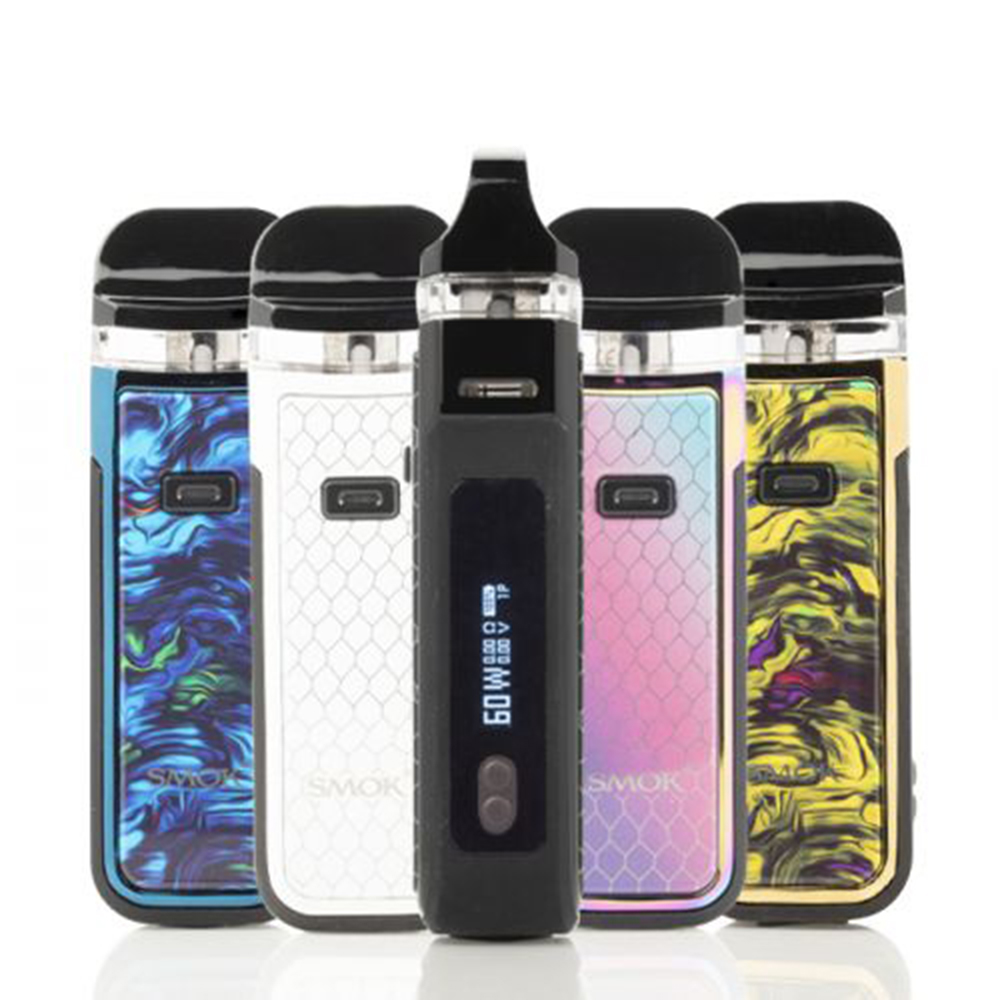 SMOK Nord X Pod Kit
The Nord X is the latest addition to the Nord series, which has taken the Nord to a whole new level. Featuring a massive 1500mAh battery, an adjustable 5-60w power output range, and a pod that holds up to 6ml of e-liquid. The Nord X is IP67 certified, meaning it's waterproof, dustproof, and shockproof.
It is best for those that want a stronger throat hit without increasing the nicotine dosage.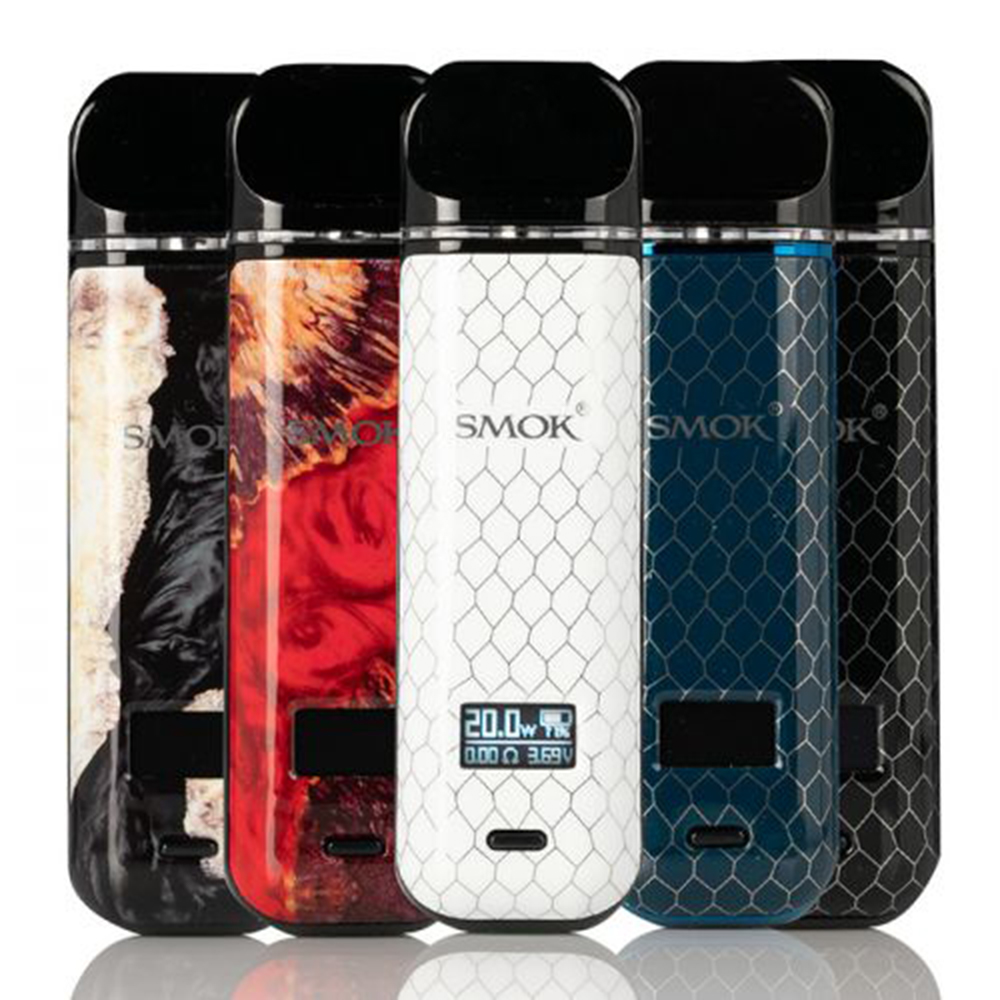 SMOK Novo X Pod Kit
The SMOK Novo X is the latest iteration in the NOVO series. The Novo X features a spacious 800mAh battery capacity, a brand new gorgeous 0.49-inch screen, a firing button, and an adjustable power range between 1-25 watts, coupled with an intuitive draw-activated firing method to catalyze the vaporization of premium nicotine salts within the 2mL cartridge.
It is suitable for those that like to have many different vaping experiences.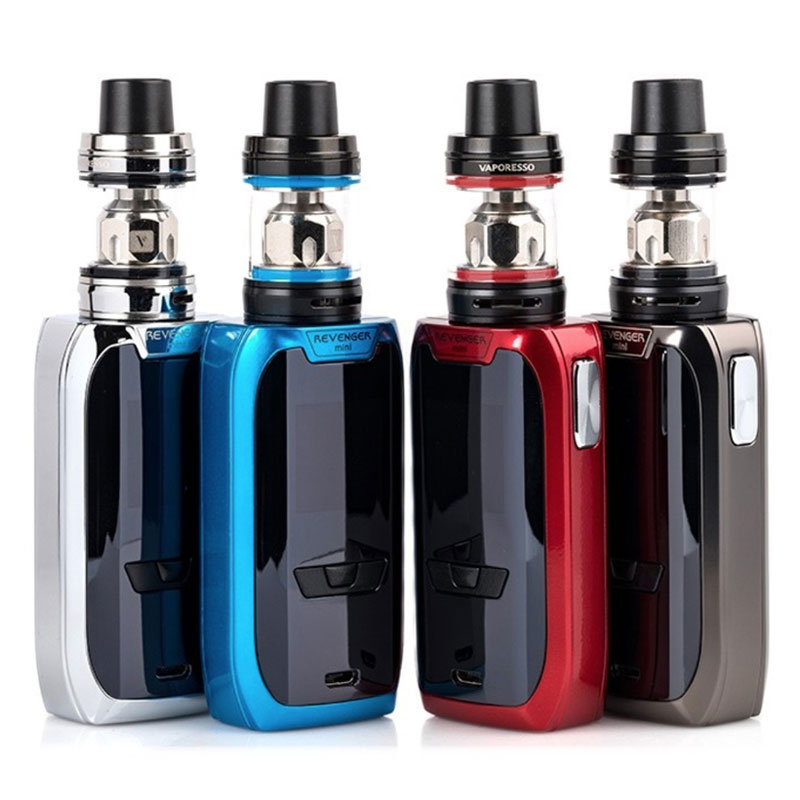 Vaporesso Revenger Mini Kit with NRG SE Mini Tank
The Revenger Mini Vape Kit utilizes the most advanced chipset OMNI Board 2.2 with a range of 5 to 85W, multiple output modes, backed by a massive 2500mAh built-in battery while maintaining the compact design. Sitting on top of the Mini mod is Vaporesso's NRG SE Mini Sub-Ohm Tank 2ml.
It is the perfect setup for users looking for a high performing device that maintains a convenient and compact size!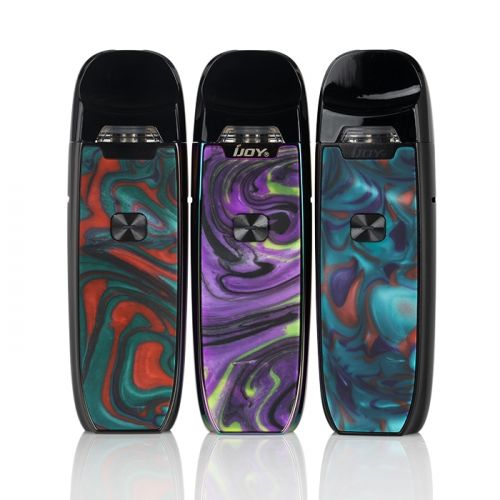 IJOY AI EVO Pod Kit
IJoy AI EVO Pod Kit is designed with stunning double-sided resin materials, IJOY AI EVO Kit consists of a 1100mAh built-in battery to enable max 20W output and comes with 2.8ml e-liquid capacity. It is a perfect choice for both DTL and MTL lovers and highlights the innovative bottom-press refill system.
It is perfect for anyone wanting a more powerful device while maintaining a pod device size.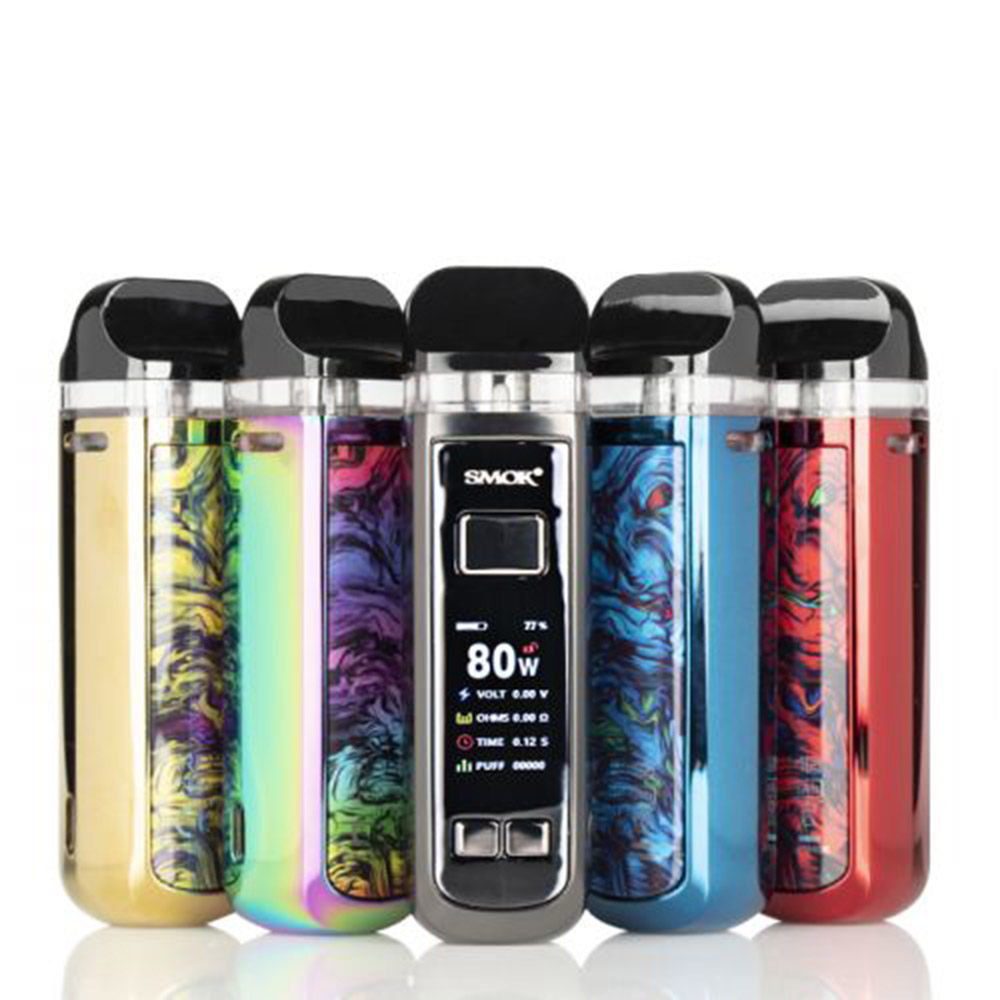 SMOK RPM 2 Pod Kit
SMOK RPM 2 is powered by a built-in 2000mAh battery and can reach a maximum output of 80W. The RPM 2 uses two mesh coils designed for both DL and MTL vaping styles. It has a massive 7ml e-liquid capacity that makes RPM 2 stand out from all pod mods.
It is suitable for those who want both a MTL (Mouth-to-Lung) and DTL (Direct-to-Lung) vaping experience in one device.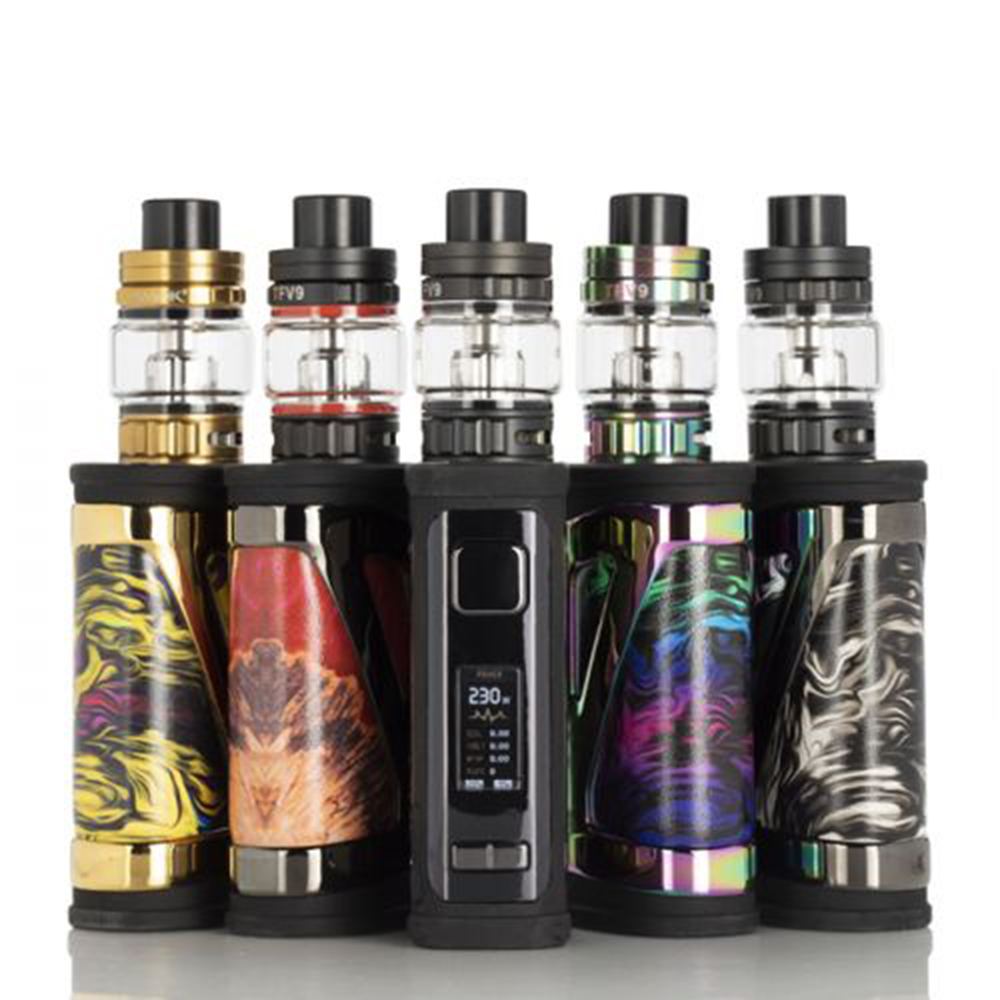 SMOK Scar-18 230W Kit with TFV9 Tank
The SMOK SCAR-18 Kit delivers up to 230W, and features the efficient and ultra-stable IQ-X chipset, IP67 water and dust resistance, and dual 18650 battery compatibility. Paired with the SMOK TFV9 Sub-Ohm tank with a 6.5ml capacity with two V9 Meshed coils designed for dense clouds and amazing flavor.
It is perfect for Those who want to blow large clouds and seek great flavours.
SMOK Trinity Alpha Pod Kit
The SMOK Trinity Alpha Pod system comes in a unique colour scheme with an integrated 1000mAh rechargeable battery, LED battery indicator, and a top-fill refillable pod that can hold up to 2.8ml of vape juice. The Trinity Alpha is the perfect choice for cloud chasers who wish to own an abstract yet classy piece of vaping equipment.
It is perfect for those who're looking for an easy to use and compact pod kit.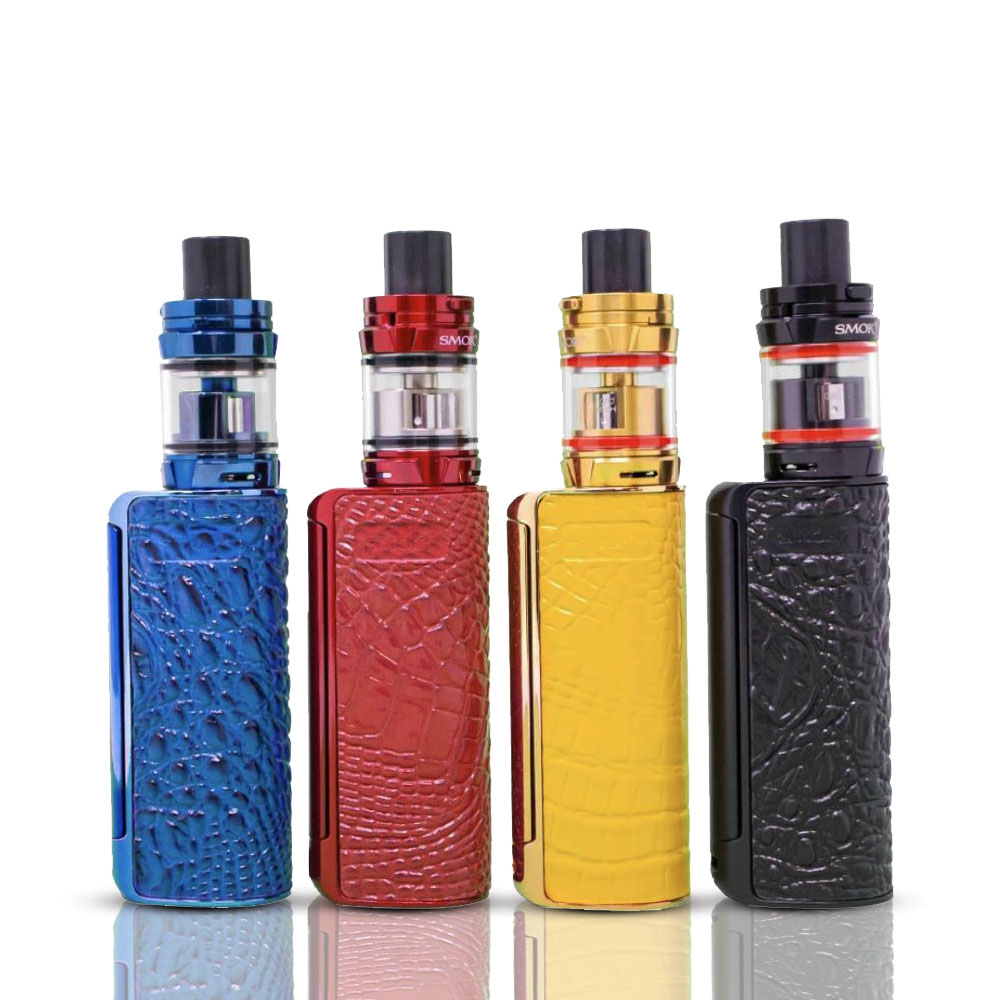 SMOK Priv V8 Nord Edition Kit
The SMOK Priv V8 Nord Edition features a large built-in 1800mAh battery that can last you throughout the day. It is paired with the F-Nord 22 tank which features a 2ml e-liquid capacity and the highly-rated Nord Mesh 0.6ohm coils to produce a smooth vape.
The SMOK Priv V8 Nord is perfect for those looking for a small beginner to intermediate device.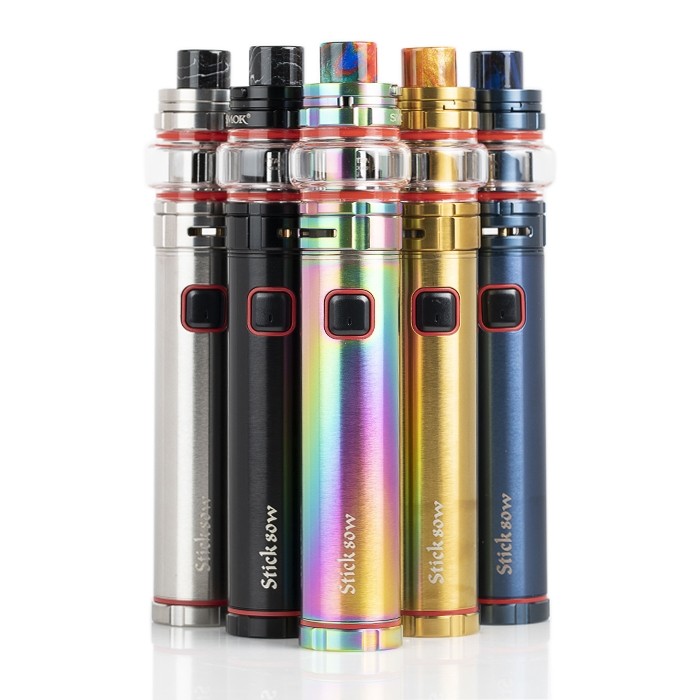 SMOK Stick 80W Kit
The SMOK STICK 80W Starter Kit is a powerful 80W vape pen system, integrating a long-lasting 2800mAh rechargeable battery, and is equipped with the SMOK TF Tank to extract the best flavor whilst chucking thick dense vaporous clouds with the 0.15ohm TF Stick Mesh Coil.
It is suitable to those that want to enjoy blowing large clouds and great flavors while being compact.
Now, more than ever – smokers are making the switch to vaping and with an ever-increasing number of vaping devices available on the market, the options to find what suits you will become easier. Here at Shosha, we offer the largest range of vape kits in all shapes, sizes, and features to help you find the best device for your needs. We believe this is important as not only will it provide a great vaping experience the first time around but it's the first step to ensure that you continue to stay smoke-free.
View More Vape Kits